Body Image Transformation Massage (TM)
Aka Cellulite/Inch Loss Massage-
 This amazing massage has many benefits:
 Lose Inches–usually several pants/dress sizes

 Contours your thighs, buttocks, and abdomen

 Lifts, tones and firms tissue

 Improves skin elasticity

 Reduces uneven, dimpled, cellulite appearance

 Improves circulation and removal of cell waste

Improves lymphatic drainage, improving the health of the tissue in treated areas

 Creates deep detoxification

 Smooths skin texture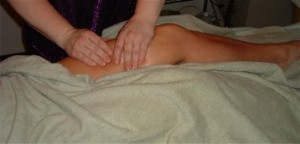 This profoundly effective massage is an excellent alternative to invasive and sometimes dangerous liposuction.
It is done in a series of 18 treatments at a frequency of 3 times per week for 6 weeks for maximum effectiveness.
Typical cost is $100. per treatment and sold as a full series. Includes Inch Loss treatments with Galvanic machine.
This so much less expensive than costly surgical procedures and avoids the pitfalls of complications of surgery including dimpled, uneven skin, or possible infection.
This is a treatment that is excellent for people who have already had and are recovering from elective, cosmetic surgery such as  liposuction. In the case of liposuction, there can be residual dimpling, uneven areas, and bruising that can be reduced with this massage technique. There is often edema and bruising that can be reduced by lymphatic drainage. The new scar tissue can be influenced to heal in the line of fiber keeping it mobile and less noticeable.
If you know someone considering face-lift surgery, or recovering from face-lift surgery they would be a good candidate for Detoxifying Spa Face-lift Massage. See more details under Spa Specialties.
Contact Phoenix at: 253-838-3336
AlpineTherapeuticMassage@gmail.com