Budget Friendly Spa Treatments
Join the

"Monthly Massage Club"

for Fabulous Discounts!
Instead of paying $75. for each massage, enjoy a $65 Massage

EVERY MONTH.
(A $10.00 discount for the massage and a Free Aromatherapy Scalp Treatment Valued at $10.)
Here's how it works: Each month your credit card is drafted $60. (On the 15th of the month) and you get to come in once or more per month for a massage.
If you want to come in for a 2nd massage it's also $65!
For Just $65 dollars a month you enjoy excellent massage therapy and stress reducing aromatherapy:
This assures that you are getting relaxed, and decreasing your stress,

You are taking great care of your body and  muscles by keeping them more flexible and less tight .

Everyone should have a monthly massage for

good health maintenance.

Monthly massage made easy, just schedule each month and the rest is taken care of.

If you want to come in more than once per month, enjoy the $15. discount on all massages for the month

You get a superior massage from someone with excellent skills all at an affordable price.

 If You Want To Have A 90 Minute Massage Enjoy $15. off also! For a Price of $95.
If you don't use your massage any month, it builds up as credit or you can gift it as a coupon to someone else. This is a HUGE savings. You Don't have a contract and you can cancel at any time.
Call now to get started. (It makes a great gift for someone you love.)
253-838-3336
Get the Mobile Phone App and start building customer loyalty rewards and get valuable coupons! Get the link and QR code here
To buy Gift Certificates click the Buy Now button below, then print the Gift Certificate from the link below, and use the transaction receipt number for your authorization code. 
Bulk Discount Massages:
If you don't want to join the Monthly Massage Club, you can buy massages in a bulk discount.
When you buy FOUR 1 hour Relaxation Massages they are only $65 each!  You don't have to join the Massage Club for this bulk discount. You can pay conveniently with a credit card.
You can buy them as vouchers and gift them to someone else if you like. All discount vouchers expire in 1 year. If redeemed after 1 year the full retail price will apply.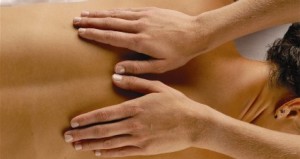 My Best Ever Spa Package On Sale Now!
Valued at $185– Now $100 Off!
For Only $85. You Get 90 Minutes of Bliss– With All This: 
Aromatherapy Treatments:
Aromatherapy Paraffin Hand Treatment- Leaves your hands relaxed and silky smooth
Aromatherapy Scalp & Face Massage- Heavenly relaxation and fragrance that lingers
Massage:
1/2 hour Full Body Massage- Totally relaxing and pampering
Lymphatic Treatment:
Exfoliating Dry Body Brushing- Removes dead skin cells, leaving you smooth, plus stimulates your immune system!
Hydrotherapy:
Aromatherapy

 Foot Bath- Relieves tired, aching feet.
Hot Steamy Towel For Your Face- Opens your pores and created fantastic relaxation
Luxury Body Wrap:
Aromatherapy

 Hydrating Full Body Wrap- Will leave you fragrant and soft
This is the BEST EVER Spa Package assembled in one place. Come and see for yourself–or give it away to a friend as a gift.
To buy Gift Certificates click the Buy Now button below, then print the Gift Certificate from the link below, and use the transaction number found on your receipt number for your authorization code. 
Ultimate Spa Package Gift Cert
In order for the Gift Certificate to be valid you must fill in your receipt number on the Authorization Code line,
along with your date of purchase. The seller will be: MyNameIsPhoenix.com
Call 253-838-3336 to book your 90 minutes of pure relaxation today!
 Give the Gift of "Ahhhhhhhh"
 Spa Treatments as Gifts
Ahhhhhh…..Is Spa Pampering At it's Finest!
60 Minute Body Wrap Spa Package: