Have You Been Injured in a Car Accident?
Get Relief With Massage!
If you have been injured in a car accident, y
our car insurance may pay for massage to aid in your recovery. You have to have Personal Injury Protection PIP Coverage.
Contact Phoenix at: 253-838-3336
AlpineTherapeuticMassage@gmail.com

Download and print before your massage appointment
I've been a Licensed Massage Practitioner since 1989 and have extensive experience in injury/medical massage. I have completed advanced training on managing Personal Injury (Auto Accident) claims efficiently from beginning to end. In combination, this gives me the knowledge and expertise to help you speed your recovery and decrease the time spent suffering with pain.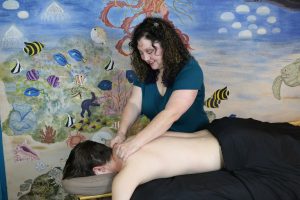 Massage has gained recognition as a great way to rehabilitate injuries and increase overall health. Massage will enhance the results you will get with medical and chiropractic care.
Benefits of Massage: 
Interrupts the pain/spasm cycle  found in injured muscles.

Speeds recovery from injury and surgery

Relieves pain and increases mobility

Increase lymphatic circulation to reduce swelling and increase overall health

Reduces stress that is often associated with an injury and chronic pain

Increases circulation and the removal of cell waste and is detoxifying

Helps scars to heal in the direction of soft tissue fibers which results in less scarring and less chance of re-injury
I use various modalities to increase the overall effectiveness based on the needs of the client.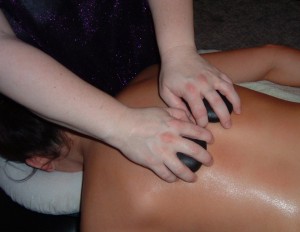 For The Monthly Spa Deal See the Archives Drop Down Menu on the top right of the page.
Motor Vehicle Collision Injury Massage: 
PIP Insurance: If you have PIP (Personal Injury Protection) you will need a prescription from your treating doctor and you can begin getting relief.
Don't wait. The longer you delay the harder it is to get the muscles to relax and regain your original mobility and pain-free status.
Download a Prescription Form for your Doctor to Prescribe Massage Click Here: Massage Referral Form_2018
For Personal Injury Cases  Download and Fill Out These Forms Before Your Initial Appointment:
PIP Initial Registration (Health Intake Form)
2018 Alpine Initial Health Status
MVC Patient Financial Agreement
Medical Massage: 
Health Insurance:

If you have chronic pain and muscle tension or spasm you may be able to get massage paid for through your health insurance. Check your coverage and get in to see your doctor for a prescription for massage therapy.
I'm credentialed with most insurance carriers. (I am not credentialed with Regence.)
Download a Prescription Form for your Doctor to Prescribe
Some Massage Techniques I Use For Injuries Include:
 Hydrotherapy,

Myofascial release,

Trigger point therapy,

Lymphatic drainage,

Active and passive stretching,

Isometric Resistance/Muscle Energy,

Craniosacral Therapy,

Touch for Health.

I am certified in Pregnancy and Infant Massage.
Massage For Labor and Industries Injuries:
I have been a provider for Labor and Industries for Decades. Come and get expert Massage Therapy for your Work Injury.
You will need a referral from your Labor & Industries Doctor handling your claim. They will prescribe 6 Intitial Treatments.
If you need additional massage treatments it will have to be pre-approved by L&I with an additional prescription from your doctor.
Next just call and set an appointment. 253-838-3336
I also have a thorough knowledge of how to help clients release trauma that often gets locked into their bodies from injuries, assault, or PTSD with Somatic Emotional Release Technique.
Additionally I have unique massage specialties addressing the needs of people who are recovering from elective, cosmetic surgery such as facelifts or liposuction.
There is often edema (swelling) and bruising that can be reduced by lymphatic drainage.

The new scar tissue can be influenced to heal in the line of fiber keeping it mobile and less noticeable.

In the case of liposuction, there can be residual dimpling, uneven areas, and bruising that can be reduced with this massage technique.

If you are considering

face-lift surgery,

or recovering from face-lift surgery you may be a good candidate for and

alternative to surgery

with the 

Spa

Face-lift

 Massage

.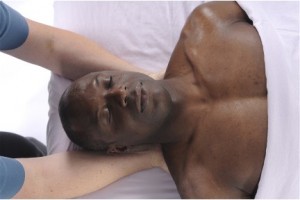 Contact Phoenix at: 253-838-3336
AlpineTherapeuticMassage@gmail.com