Doubles Massage for $100. Normally, $130.–
Enjoy a $30 discount!
February is either a month to celebrate your loving relationship, or it's "Single Awareness Month"

Whatever your situation is, you deserve to feel great this month! 

Couples, friends, relatives, etc. can enjoy two massages simultaneously for a fantastic discount.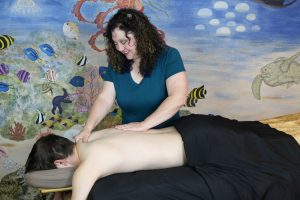 Celebrating Chocolate Class: Friday February 16, 6:00 pm
Treat Yourself to a Night of Indulgent Chocolate Delights!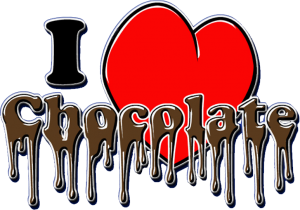 Benefits of Chocolate:
Recent scientific research shows that your brain responds to chocolate by producing Endorphins- the body's feel good chemicals.

Chocolate contains anandamide that triggers a very mild "high" and natural ingredients that inhibit the breakdown of this substance prolonging a sense of well-being.

It also contains tryptophan, an essential amino acid that increases seratonin, an anti-depressant/stress reducer.

Theobromine in chocolate acts as a diuretic.

Catchins, powerful anti-oxidants, are found in larger quantities in chocolate than black tea.

Chocolate's phenols may help reduce heart disease.

Highest Phytochemical food of all time!

Helps Prevent Lipid Oxidation in the arteries.

Helps hair growth with Procyanidin B-2.

Study of 8,000 male Harvard graduates showed chocoholics lived longer. 

Many of longest living people are passionate about eating chocolate.
In This Class–Learn How to Use Health-Promoting Chocolate in:
Smoothies– with nutritious, delicious ingredients

Instant Gratification Brownies– from start to in your mouth in 7 minutes!

Chocolate Rose Cupcakes with Raspberry Sauce

Chocolate Crepes with Cream Cheese Filling

Handmade Chocolates with a variety of fillings including cherry, peanut butter, and nuts.
This great hand- on class will be extra fun and help you celebrate the joys of chocolate.
You will be given Recipes to use at home.
Space is Limited!
RSVP and Pre-Pay by 2-13-18
253-838-3336
$35.
Try a Chocolate Spa Treatment for a delightful change of pace.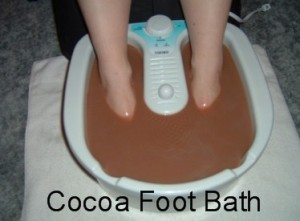 Chocolate Spa Treatments In February:
 Chocolate Mint Yogurt Wrap—$85. Now $45 ½ hour
Relax and revive your mind and skin. Peppermint uplifts and invigorates. Yogurt softens, purifies, and restores the skin's natural protective barrier. You'll feel softer and waft a fabulous chocolate aroma for hours. (Wafting is good!)
Hot Spiced Cocoa Foot Bath & Reflexology Foot treatment— Normally $75. Now $55 for 45 min.
A sensory experience like no other. Soak your feet in skin-softening warm milk, cocoa, and essential oils. The tension is soothed away in a hot foot bath. Next, enjoy the health promoting effects of a reflexology foot massage that will help stimulate your body's natural healing responses.
Chocolate Oatmeal Scrub—Normally $55 Now $45 
This "cookie" scrub is a tantalizing treat to leave your whole body feeling fabulously sleek. Oatmeal provides texture and softens skin, while egg tones, and oil hydrates. Cocoa adds anti-oxidant properties and along with vanilla provides a euphoric aroma. This is a great skin exfoliating treatment that is followed well by a massage or Chocolate Mint Yogurt Wrap/
Cocoa Mint Massage—Normally $65 Now $55
A relaxing full body massage with a cocoa mint massage lotion, known for its skin softening properties that will tantalize you. This is relaxation at its best.
Or Get All 4 treatments for $200.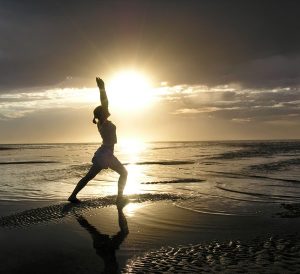 Qigong Classes Every Monday Evening at 7 
Many people determine to get healthier at the beginning of a New Year but abandon their goals and resolutions by the end of January. Don't let that be you!
This ancient health-promoting practice will help you to elevate your body's natural healing responses creating optimal health.
See Many Qigong Benefits on the Qigong Lessons page.
You owe it to yourself to get healthy with a proven health-enhancing practice!