Come Experience A "Relaxation Oasis"
Tropical Themed Spa Offers Luxurious, Relaxing Spa and Massage Treatments
Why Not Bring The Tropics To YOU?
When considering what most people want on a dream get-away vacation, it's obvious most want a warm, sunny, tropical oasis. They want somewhere they can RELAX and get away from their stress and worries. So that's just what I tried to create. Welcome to "the tropics" where you will be pampered with world class, luxury, spa and massage treatments.
It's your own Relaxation Oasis get-away from it all. (Even when it's raining outside.)
Each client is pampered with a warm, inviting, tranquil, private, atmosphere. The tropical themed spa features a large coral reef mural on the wall. There is an cozy fireplace, light is subdued and dances in the candles lit on the wall. The room is filled with pleasant, relaxing music, and delightful aromatherapy scents.
Our objective is to make your visit here a five star experience!
The massage therapist (Phoenix) has been licensed and in business for over 25 years providing excellence in both knowledge and skills.
If You're Wondering If This Is The Right Spa For You, Look At These

Testimonials. Phoenix has clients who think she's the Best Massage Therapist!

Phoenix's Brief Biography
"I graduated from Seattle Massage School in 1989 with honors. When I started business back in 1989, I opened with the name Alpine Therapeutic Massage which evolved to include Balanced Health Massage And Spa. As I have expanded my knowledge and skills as a Massage Therapist, I wanted to expand the business to include the idea of focusing on techniques to help the body heal and maintain optimal health.
I have enjoyed learning many techniques over the years.
I love to help people feel great and get out of pain. I also enjoy helping people learn to help their bodies stimulate their own natural healing responses through techniques like: Cranio-Sacral Massage, Reflexology, Somatic Emotional Release (Body/Emotion Massage), Holographic Memory Release and Touch for Health. Each of these techniques do different things all designed to help balance your body and increase your health emotionally and physically.
So the name of BalancedHealthMassageAndSpa.com is what I chose for my website.
My extensive skills vary from over 2 decades of Clinical/Injury Treatment Massages to all of the Luxury Spa Techniques you love to be pampered with.
Some of the techniques I do may be new to you are:

Inch Loss/Cellulite Massage

,  Spa Facelift Massage. Old favorites include: Hot Stone Massage, Body Wraps, Aromatherapy, and Chocolate Spa Treatments!"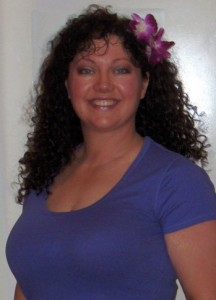 Treatments by Appointment Only
Hours: Monday through Friday 12 pm to 8 pm
Saturdays Only By Special Arrangement from 12 pm-4 pm
To schedule an appointment call 253-838-3336
Located in Auburn conveniently near the freeways: 1-5, 167 and 18.  Auburn WA  98001 (Call for Best Directions.)
24 Hour Cancelation Policy Enforced
Some Health Conditions Are Contraindicated For Massage–Such As Cancer