Come Experience A "Relaxation Oasis"
Treatments by Appointment Only
Hours: Monday through Thursday 12 pm to 8 pm
(Friday or Saturdays Only By Special Arrangement)
To schedule an appointment call 253-838-3336
For The Monthly Spa Deal See the Archives Drop Down Menu on the top right of the page.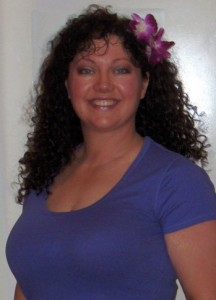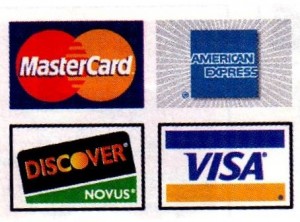 To schedule an appointment call 253-838-3336
Located in Auburn conveniently near the freeways: 1-5, 167 and 18.  Auburn WA  98001 (Call for Best Directions.)
Shop with confidence on our Secure Professional Shopping Cart

Some Health Conditions Are Contraindicated For Massage–Such As Cancer
I Reserve The Right To Refuse Anyone Service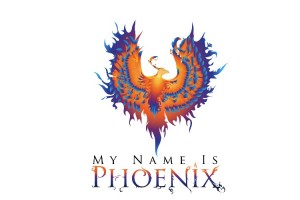 Tropical Themed Spa Offers Luxurious, Relaxing Spa
and Massage Treatments
Why Not Bring The Tropics To YOU?
When considering what most people want on a dream get-away vacation, it's obvious most want a warm, sunny, tropical oasis. They want somewhere they can RELAX and get away from their stress and worries. So that's just what I tried to create. Welcome to "the tropics" where you will be pampered with world class, luxury, spa and massage treatments.
It's your own Relaxation Oasis get-away from it all. (Even when it's raining outside.)
Each client is pampered with a warm, inviting, tranquil, private, atmosphere. The tropical themed spa features a large coral reef mural on the wall. There is an cozy fireplace, light is subdued and dances in the candles lit on the wall. The room is filled with pleasant, relaxing music, and delightful aromatherapy scents.
Our objective is to make your visit here a

 
 Five Star Experience!
The massage therapist (Phoenix) has been licensed and in business for 30 years providing excellence in both knowledge and skills.
If You're Wondering If This Is The Right Spa For You, Look At These Reviews
Phoenix has clients who think she's the Best Massage Therapist!

Refund Policy-All Sales Final
I do not give refunds on gift certificates (or spa treatments after you have received them). If you want to use the gift certificate for yourself you are welcome to do that. All gift certificates are fully transferable and never expire. Just don't lose it, treat it like money. It's your responsibility to surrender the gift certificate for redemption at the time of service.
No Shows: Your appointment time is reserved for you.  If you don't come to your appointment as agreed upon, I do not get paid. That is unfair to me and makes it financially difficult because I am counting on you to come to your appointment. I am booked weeks in advance with people who want to get massage and spa treatments who will gladly fill your time spot if I am given 24 hour advance notice that you are not coming.
If your appointment is pre-paid such as a Gift Certificate, Monthly Club Payment or Groupon etc. and you fail to give 24 hours notice that you are not coming, your Gift Certificate, or pre-payment will be void for future use and the funds applied to your missed appointment.
If you do not have your appointment prepaid and you fail to give 24 hour notice that you are not coming you will be charged $35 for a no show fee.
Phoenix M Alexander DBA Alpine Therapeutic Massage and www.MyNameIsPhoenix.com does not give refunds on intellectual products such as books, CD's, DVD's, seminars and videos. The reason is that once you have listened to or read them you have "consumed" them and received the benefit–unlike a product like a shirt that you could return because it doesn't fit.
I put my absolute finest effort into making this information available to you in a unique compilation. I believe that you will receive significant value from the products and seminars that I deliver.
If you find that your product, like a CD or DVD, does not play properly or is defective, you can return it for a replacement of the same product.
I do not give refunds on any of the products I sell, but I do offer the finest quality product I can provide to you. I think you will agree.
I reserve the right to refuse anyone service.
Phoenix Alexander
Phoenix's Brief Biography
"I graduated from Seattle Massage School in 1989 with honors. When I started business back in 1989, I opened with the name Alpine Therapeutic Massage which evolved to include Balanced Health Massage And Spa. As I have expanded my knowledge and skills as a Massage Therapist, I wanted to expand the business to include the idea of focusing on techniques to help the body heal and maintain optimal health.
I have enjoyed learning many techniques over the years.
I love to help people feel great and get out of pain. I also enjoy helping people learn to help their bodies stimulate their own natural healing responses through techniques like: Cranio-Sacral Massage, Reflexology, Somatic Emotional Release (Body/Emotion Massage), Holographic Memory Release and Touch for Health. Each of these techniques do different things all designed to help balance your body and increase your health emotionally and physically.
So the name of BalancedHealthMassageAndSpa.com is what I chose for my website.
My extensive skills vary from over 2 decades of Clinical/Injury Treatment Massages to all of the Luxury Spa Techniques you love to be pampered with.
Some of the techniques I do may be new to you are:

Inch Loss/Cellulite Massage

,  Spa Facelift Massage. Old favorites include: Hot Stone Massage, Body Wraps, Aromatherapy, and Chocolate Spa Treatments!"

I Reserve The Right To Refuse Anyone Service