There is so much more stress and anxiety than most people have ever experienced– all at once.
During the Pandemic, I got busy making my life better than it has ever been. I want to help you make your life better than it's ever been too.
I have worked hundreds of hours to become a Licensed Hypnotherapist and Certified in multiple areas: Emotional Freedom Technique, Thought Field Therapy, EMDR, Meditation and Mindfulness, Weight Loss Specialist. etc.
I will be continually offering new classes to help you enrich your life and make the changes you have always wanted to make.
You can join me through Zoom on Tues and Wednesday Evenings at 7-8:30.
The first class will be to: Help you Cope and Overcome Stress and Anxiety. This is a truly unique and powerful combination of all I have learned and used in my very stress-filled life. I will be teaching concepts from my book- Turning Trials Into Triumphs the Way Of The Phoenix, and all the most powerful mind-body tools to give you control of your own life, despite what is going on around you.
I have overcome a life-threatening illness called Adrenal Insufficiency that I was told I would die from when I was 30. I am thriving despite some very serious trauma and stressful situations. You can too!
Join me to begin living the life you purposefully design with resilience and peace. Make your reservation today as space is limited to 10.
253-838-3336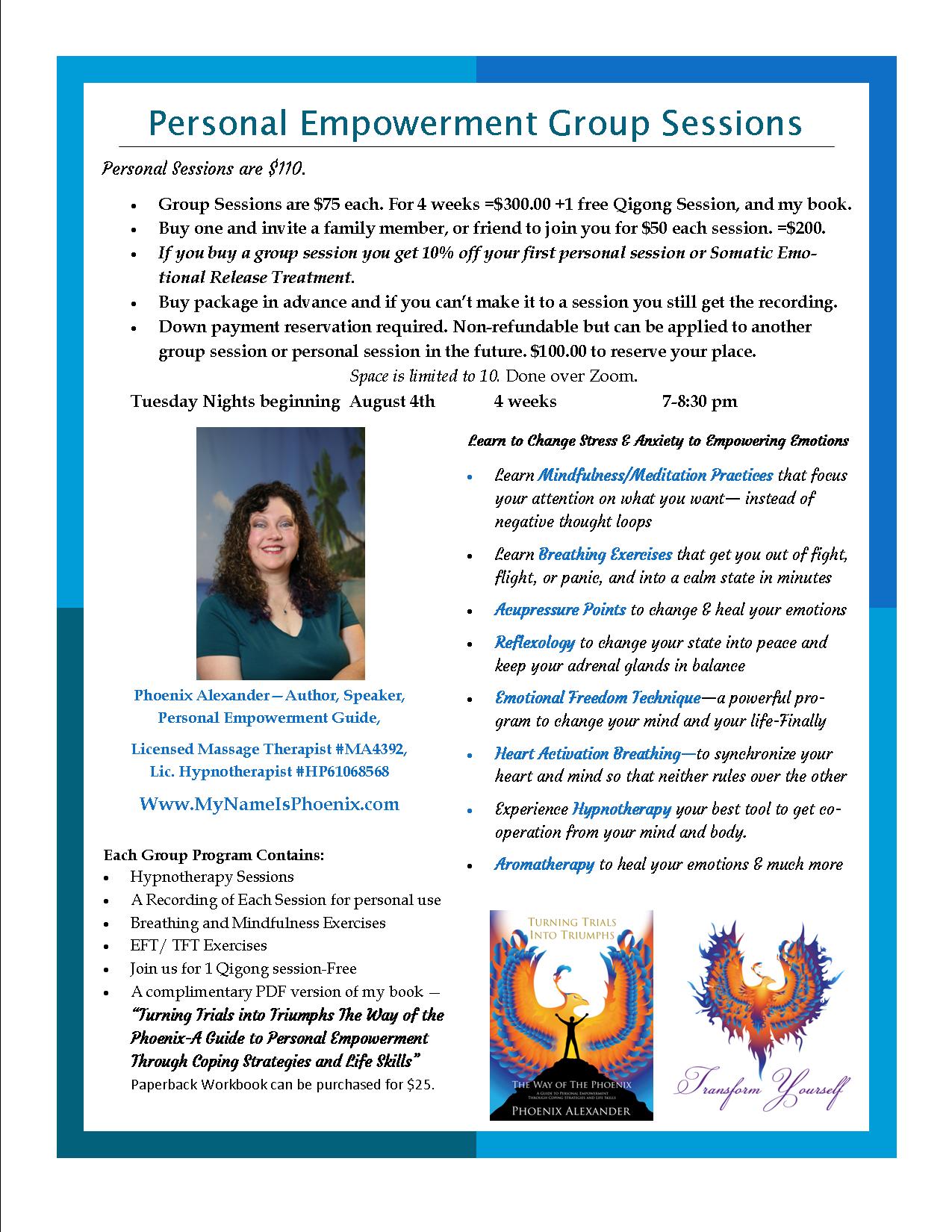 $300. for 4 weeks. Classes are around 90 minutes. Reservation deposit required by August 1st. of $100
Call now to reserve your Space 253-838-3336