The Governor has finally freed us to work again! 
We will be massaging with masks and you will need to wear one also. You will need to answer questions regarding Corona exposure. We will be taking extra time to disinfect between clients. 
I am expanding the ways I help people get the most from their lives and bodies.
I am now a licensed/registered Hypnotherapist.
You can schedule appointments to overcome all the stress accumulated during lock down, and other issues that you want to resolve. You can finally gain more control over the circumstances in your life!
Special Spa Discounts and Healthy Resources to Overcome "Coronavirus  Anxiety"
Read to the end for valuable health resources
I want to share with you.
During this Pandemic it is especially important to strengthen your body's natural healing resources and your immunity. Now you can do it from your home.
Additionally you can buy videos of pre-recorded Qigong Seminars.
Now Available Qigong Lessons and 1/2 Day Seminars through Zoom. Monday Nights at 7 pm. Monthly Half-Day Seminar Sunday June 21st from 10:00 am until around 2:30 pm.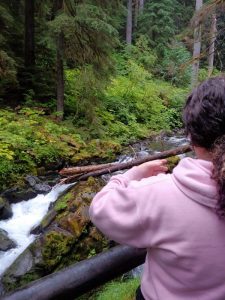 This is a really hard time for everyone. I am especially struggling since my business have been closed for weeks due to the Pandemic. I hope to re-open in May and await direction from the Governor. 
I need to be able to pay my bills so as to keep the business open when the social isolation restrictions are over. I hope to offer a win/win to all of you.
If you buy gift certificates now they never expire. You can gift them to others also.
I have free added spa bonuses for any treatments bought in multiples and discount on all treatments.
All the links to Purchase Spa Treatments are found below.
With all the lack of touch people are suffering emotionally, and physically. I hope to be able to offer long-term solutions for your emotional and physical health.
Stay Well with Health Resources I will be sharing over the next few weeks and months, though videos and online webinars, including: Aromatherapy classes, Qigong classes, Conquering Any Disease-Food Healing classes, How to Create a Spa Oasis at home and much more. More is being uploaded soon.
I want you be able to stay calm so I am sharing a link to

"Acupressure for Emotional First Aid"

found on my website: www.FromVictimIntoVictor.org/healing-tools
Stay Well with Aromatherapy Information found in my book!
I want to announce that I published a book in February. It's called "Turning Trials Into Triumphs The Way Of The Phoenix–A Guide to coping strategies and life skills". It is a workbook format. Each chapter has stand alone information to help you work through everything that is happening right now in our world!
It is available on Amazon in paperback and Kindle editions. Click the book image:
In my book is a comprehensive chapter on Essential Oils and Aromatherapy and how to mix and apply Aromatherapy blends for the Mind, Body and Environment.
Essential Oils are all naturally Anti-bacterial, many are also ANTIVIRAL.

Essential oils are a very powerful way to protect you and your family from illness and boost your immune system and blood oxygen levels.
I have been through extraordinary adversity in my life and my struggles have brought me real solutions that have great benefit to others.
In Health,
Phoenix Alexander
Buy Gift Certificates now. You can gift them for Birthdays, Mother's Day, Father's Day Anniversaries, Employee Recognition, Or Just For Yourself! (See below).
If you

buy hugely discounted gift certificates now

they never expire. 
How To Buy and Use Gift Certificates:
Download the Gift Certificates, pay with the "Buy" button, and use your

receipt number

as the authorization code to fill out on the gift certificate.
4 Massage Gift Certificates (90 Min) for: $300. A Savings of $100!
AND Get a FREE Indian Head Massage Treatment Valued at $55.00 to help you deal with your "Coronavirus Isolation Stress"!
Gift Certificate_Multi Use 2019
Free Indian Head massage with Purchase of Four-90 minutes Massage Gift Certificates.
4 Massage Gift Certificates (60 Min.) for: $200. A Savings of $100!
 AND Get a FREE Qigong Lesson to help you deal with your "I just need to be relaxed/nurtured stress"
Gift Certificate_Multi Use 2019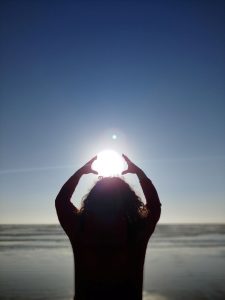 2 Massage Gift Certificates (60 Min.) for: $120.— A Savings of $30.
Gift Certificate_Multi Use 2019
Plus A Free Aromatherapy Foot Bath Treatment

An Indian Head Massage Treatment (1/2 hour) for: $35. —A Savings of $20.
Can be added to any of the other treatments on sale to extend you spa time. 
Tandem Massage Ashley and I both work on at once (60 Min.) for: $110. A Savings of $30
2 Massage Therapists work simultaneously on you like a synchronized massage. It Doubles your treatment time into 2 hours of massage in 1 hour.
Couples/Doubles Massage (60 Min.) for:  $110. A Savings of $30
Two of you get a massage side by side on 2 tables.
Spa Offerings:
Ultimate Spa Package: 90 minutes
Aromatherapy Treatments: Paraffin Hand Treatment, Aromatherapy Scalp & Face Massage, Aromatherapy Foot Bath
Massage: 1/2 hour Full Body Massage- Totally relaxing and pampering
Lymphatic Treatment: Exfoliating Dry Body Brushing, Hydrotherapy: Hot Steamy Towel For Your Face, Luxury Body Wrap: Aromatherapy Hydrating Full Body Wrap–
$85.– A Savings of  $90.00
Ultimate Spa Package Gift Cert
Aromatherapy Spa Package:

$45. (A savings of $50)
Paraffin Hand Treatment, Aromatherapy Scalp & Face Massage, Aromatherapy Foot Bath with 1/2 hour Massage".
Aromatherapy Spa Package Gift Cert
Join the Monthly Club and get a discounted Massage EVERY MONTH. Instead of paying $75 you pay

$55. 
Details: Minimum 6 months contract. Get your first one for $45! A $30 Savings. Your credit cart is drafted on the 15th of every month for 6 months and then month to month at $55. Call to join. 253-838-3336
Alpine Therapeutic Massage & Spa
36511 32nd Ave So.
Auburn, WA 98001
253-838-3336
Or Call to Purchase your Gift Certificates
Phoenix: LMT #MA4392
 Ashley Stewart: LMT Lic #: #MA60752496